Discover more from coolzabAn
Exploring the World with Persian + English Words
Bilingual fun with Persian & English.
Words are the building blocks of ideas, reality & dreams
Welcome to coolzabAn by me, Rezwan Razani. I'm an Iranian+American (it's a particle, it's a wave). I like playing with language, and made these Persian+English word magnets for other people to literally play with language as well. So many ways to express yourself.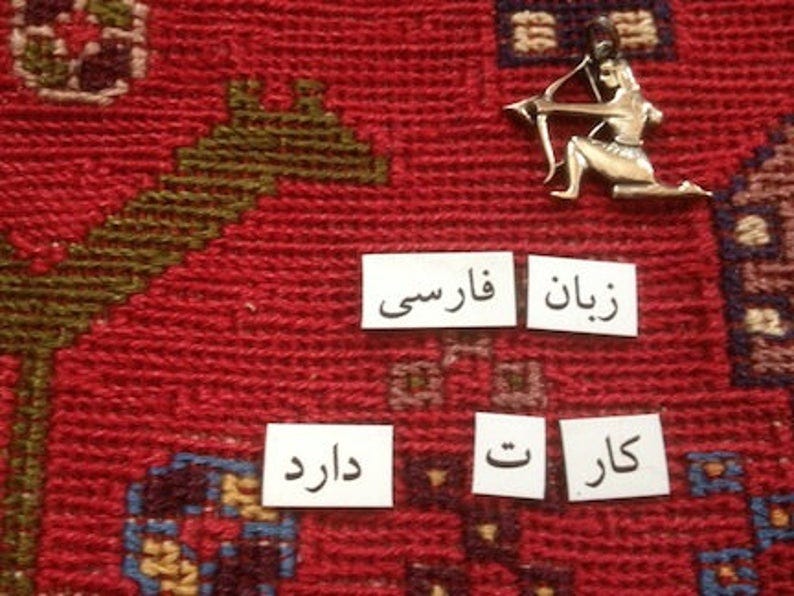 My name is cool. There's a poem about it:
پدرم روضه رضوان به دو گندم بفروخت.
نا خلف باشم من…
OK, it looks like this platform doesn't do right to left or centering.
حیف.
I will ask them to fix that. Because otherwise it's a handy platform for newsletters, but not if I can't code-switch.
OK, I don't have time to do more set up now. Just now that I'm thinking about all the Persian language lovers out there and ways to create more cool stuff for you. And that there is this immense backlog of stuff that I want to polish up and get out there. Stay tuned! By which I mean…
Sign up now for the newsletter and you will be the first to know as things come online.
In the meantime, tell your friends!